Right in the city but away from its heavy crowd.where sky and sea meets. Asil Yalılar serves you priviliged life opportunities.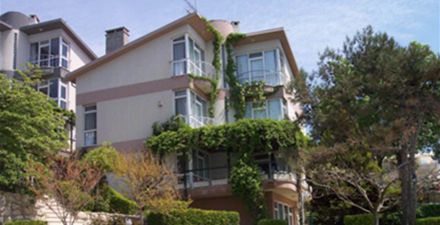 A boutique living space containing two and four storey apartments built on a 3500 metersquare greenfield.
We all missed those old neighborhoods. In Asil Yalılar it is now possible to build those missing relations by sharing the excelent architecture and wonderfull nature.
Sea by Asil Yalılar.
Amateur Fishing.First let's take the boat out of the house.journey to the endless peace and blessing of sea started.
Now comes the fitness time. Water ski, wake-board, surfing, swimming either in pool or sea, or a walk along the seaside.
After work. What a relief to have a sip of my coffee and all that wonderfull sea view in front of me.
Excellency was a must while Asil Yalılar project was planned. and our executives accomplished the excelency for yourselves to fit all your needs and expectations.

It takes only five minutes to a shopping mall or any kind of recreational and social facility.
In Asil Yalılar developing the life you have ever dreamed of is now possible.